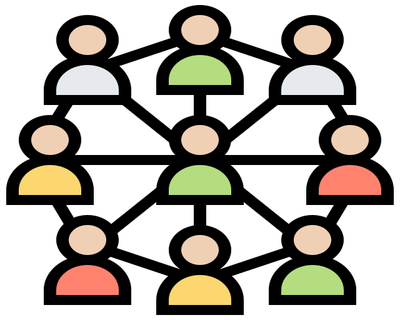 Benefits of Alumni Association
Building a network of other graduates increases your connections. Most schools offer many chances for alumni to rub shoulders with one another at games, socials or events, like galas and community service functions. Not only is this a great way to mingle and enjoy yourself, but it's also the perfect opportunity to expand your professional connections and meet new people.
Giving Back
Joining an alumni association is the easiest way to give back to your school. For instance, members of the IHS Alumni Association are giving back to the school majorly through the platform of the IHS Alumni Association.
Stay Informed
Want to stay in the know? Alumni members are always in the loop. Career opportunities and networking events are two of the biggest reasons to join.
Expand Your Skills
Access to a Career Services organization is essential, especially when you're just starting out. These associations assist alumni through workshops, webinars, professional job databases and career coaching.
Show Pride
Supporting your school shows pride in your education. Are you proud of having graduated? Does your certificate signify your feelings for your school? Alumni support is essential to keeping this pride alive!
Helping Other Students
Your school's alumni association is a great way to help current students. Whether through scholarship donations, activity support or awards, your membership can bring about a whole lot of good for students who are now in the position you once occupied.
Increase Your Certificate Value
How does your certificate increase in value? It's simple. According to several college reporting agencies such as U.S. News & World Report, alumni engagement is one of several qualities used to rank major schools. When you join your school's Alumni association, it helps increase the school's reputation. In turn, this makes your certificate even more valuable! Win-win.