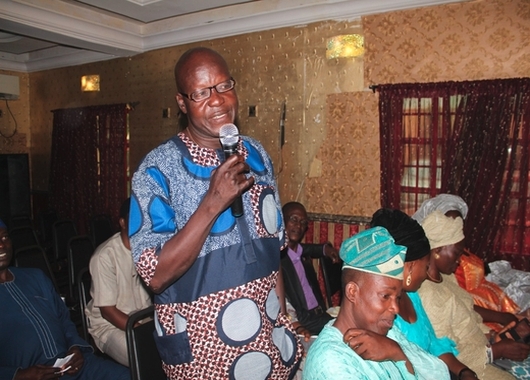 Who We Are
Ilogbo High School Alumni Association is the body representing all the past students of Ilogbo High School, a secondary school situated in Ilogbo-Ekiti, Ido/Osi Local Government Area of Ekiti State of Nigeria from 1979 till date.
Our cardinal objective is to foster togetherness aimed at developing our old citadel of learning socially. We are mostly committed towards the Infrastructural growth of our institution and this we are committed to achieving with the support of all our members within and beyond the shore of our country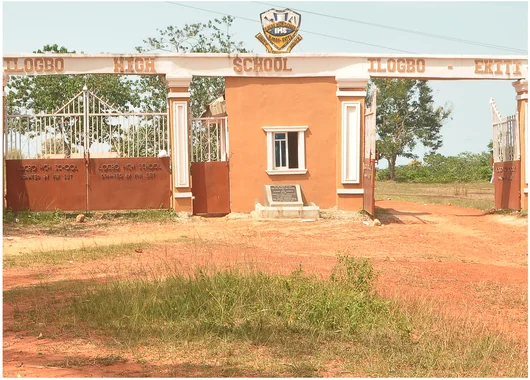 The Reconstruction of Our School Gate
We are proud to announce a remarkable achievement that stands as a testament to the unwavering dedication and collective efforts of our esteemed alumni community. Through their generosity and commitment, we have successfully reconstructed our iconic school gate, breathing new life into the entrance that has welcomed generations of students.
The reconstruction of our school gate represents more than just a physical structure; it embodies the enduring spirit of unity, resilience, and progress that defines our alumni network. It serves as a powerful symbol of the bonds we share, bridging the past with the present and inspiring future generations to strive for greatness.
With meticulous attention to detail, our alumni came together, pooling their resources, expertise, and unwavering support to ensure that this project became a reality. Countless hours of planning, fundraising, and collaboration have culminated in a magnificent gateway that reflects the pride and sense of belonging we all hold for our alma mater.
As you pass through the grand arches of our reconstructed school gate, you'll witness the transformative impact of alumni dedication. It stands as a beacon, welcoming students, parents, and visitors with a renewed sense of purpose and excitement. Its architectural beauty showcases our commitment to excellence and serves as a reminder of the rich heritage we carry forward.
Beyond the physical transformation, the reconstruction of our school gate has also created new opportunities for engagement and connection within our alumni community. It has sparked a renewed sense of pride and reignited the flame of nostalgia, fostering deeper connections and inspiring alumni to reengage with their alma mater.
Together, we have created a lasting legacy that will continue to inspire and unite us for generations to come. Join us in celebrating this momentous achievement and discover how our alumni community is transforming the future by honoring the past.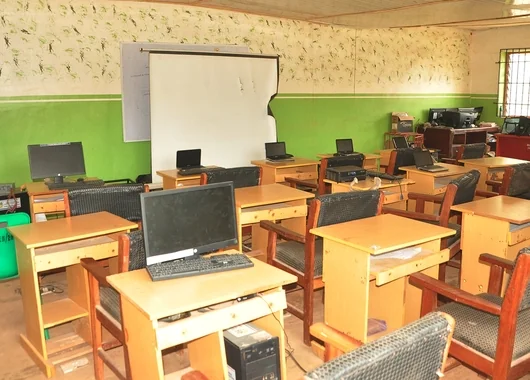 The Renovation and Equipment of Our Computer Lab
We are thrilled to share an extraordinary achievement made possible by the unwavering support and commitment of our remarkable alumni community. Through their generosity and passion for excellence, we have successfully renovated and equipped our state-of-the-art computer lab, providing students with a cutting-edge learning environment that fosters innovation and prepares them for the digital age.
The renovation and equipment of our computer lab signify more than just a physical transformation; they symbolize the power of collective action and the profound impact alumni can have on shaping the educational experiences of future generations. It is a testament to our shared belief in the transformative power of education and the boundless opportunities that arise when alumni come together to make a difference.
The sleek and modern design, coupled with advanced technologies, sets the stage for students to push boundaries, develop digital skills, and unlock their full potential. It is a space where ideas flourish, where innovation thrives, and where dreams are transformed into reality.
Through our generous contributions, we were able to upgrade the lab with the latest software, high-performance computers, cutting-edge equipment, and comfortable workstations, providing students with an unparalleled learning environment. Together, we have created an enduring legacy that will shape the future of education, innovation, and technological advancement. Join us in celebrating this monumental achievement and witness the transformative power of alumni dedication.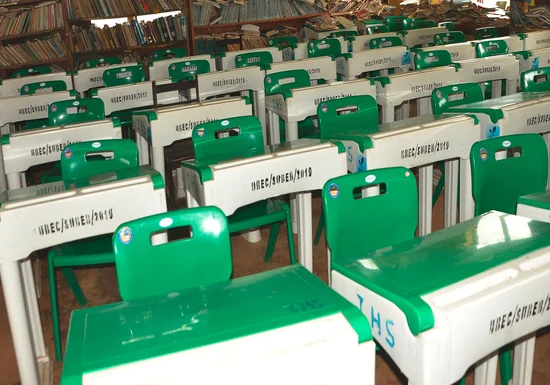 The Provision of Reading Tables and Chairs
We are excited to showcase a remarkable achievement made possible by the unwavering support and dedication of our incredible alumni community. Through their generosity and commitment to enhancing the learning environment, we have successfully provided modern and comfortable reading tables and chairs for our students.
The provision of reading tables and chairs represents more than just a physical upgrade; it signifies our collective belief in the power of education and our commitment to creating an optimal space for learning and academic excellence. By creating an environment that is conducive to focused study, we are empowering students to reach their full potential and fostering a culture of knowledge and intellectual growth.
With careful consideration for ergonomics, aesthetics, and functionality, our alumni community came together to provide state-of-the-art reading tables and chairs. These new additions have transformed our study areas into inviting spaces that inspire concentration, creativity, and collaboration. Students now have access to comfortable seating, ample workspace, and ergonomic design features that enhance their learning experience.
Beyond the immediate benefits to individual students, the provision of modern reading tables and chairs has also fostered a sense of pride and community within our institution. It has created a welcoming atmosphere where students can connect, share ideas, and engage in meaningful discussions. The ripple effects of this achievement extend beyond the physical space and contribute to the overall academic and social well-being of our student body.